Vous êtes ici : Institut Universitaire de Technologie / Version française / Accueil
VOYAGE AU KENT (GEII) - rochester
Trip to England (June 2019)
A morning in Rochester
On Friday, June 7th, our third day in England, we set off to discover the mysteries of the city of Rochester after a good night's sleep at our host families' place.
The cathedral of Rochester
As soon as we arrived, we caught sight of the cathedral of Rochester - its sheer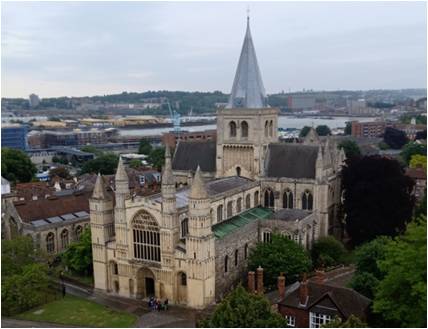 magnificence makes it conspicuous. So we visited it.
We were greeted by the melody played on the organ and a man who kindly told us the story of the cathedral. Rochester Cathedral is the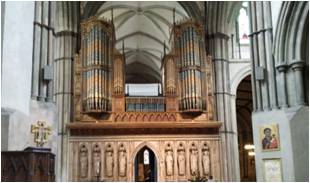 oldest cathedral in England after Canterbury. It was founded in 604.
What is so special about this cathedral?
1. It combines two architectural styles: Gothic and Norman (Romanesque). Following several fires in the 12th century, the cathedral, initially entirely built in Norman Romanesque style, was partially rebuilt in the new Gothic style.
2. It has an impressive organ containing more than 3000 pipes. We were very impressed.
Not far from the cathedral, we could see an old Norman keep. A cannon is positioned in front of it and guards the Medway river. Some of us did not hesitate to climb on it.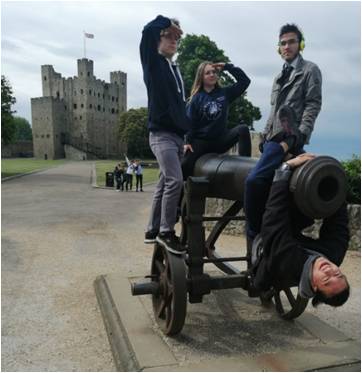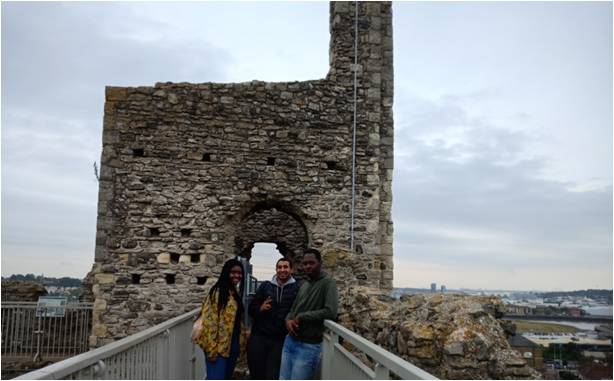 We had the chance to visit Rochester castle (entry not free but not very expensive).
We saw some of the damage caused by a civil war in the early 13th century during king John's reign.
Having the opportunity to visit a castle like this was great. We were able to climb all the way up to the top of the dungeon even if some of us were afraid of heights.
From up there, we could see most of Rochester, Before starting the climb we kind of underestimated the task and even thought that it would be boring, but when we reached the top we didn't regret one second of that visit. It was worth it.
After the keep, we visited the Guildhall Museum in the High Street. Admission is free and there is a small gift shop at the entrance to the museum. This was a very enriching museum, we learned a lot about the Rochester area. The museum is on several floors, the ground floor is mostly devoted to Charles Dickens, the famous novelist, and the upper floors explore the history of the Medway, of the Guildhall itself and there is also a room that is concerned with the life of prisoners on the hulks during the Napoleonic wars. That was fascinating and fun.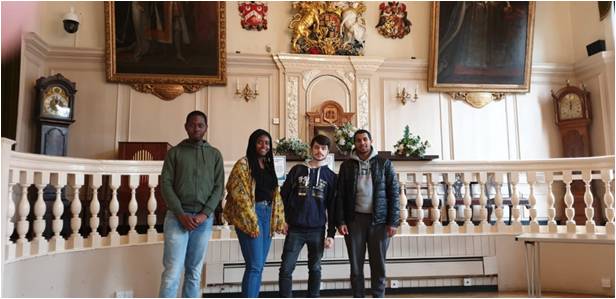 Signed,
July Bégarin-Rodière, Youry Couransaint and Amir Amdouni, Electrical Engineering students
Mis à jour le 28 juin 2019